How You Can Help
UK Registered Charity number: 1138096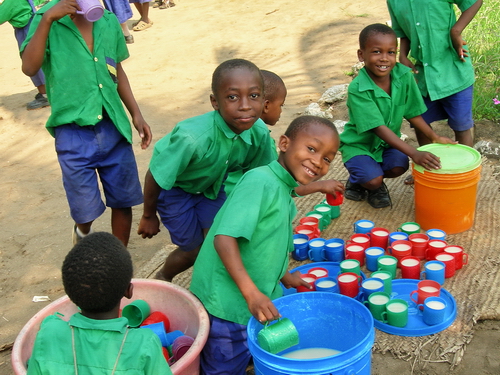 Our budget for 2021-22 is £3,880 per month for basic school running costs. These include:
Salaries and social security contributions for 16 teachers, 1 office assistant, 4 watchmen and 3 cooks
Costs of porridge ingredients
Printing and photocopying, mostly of exam papers and reports
Maintenance of buildings and staff bicycles
We also provide:
Desks
Text books
Sports equipment and clothing
Musical instruments
School trips and sports matches
Solar power including maintenance and repair
About £2,200 per month is contributed by the parents and at the moment the rest is provided by Children of Choba.
We are looking for supporters to give at least £10 a month by standing order. Please contact us for our bank details.
Please send donations to:
Children of Choba
20 Horseshoe Walk
Bath
BA2 6DE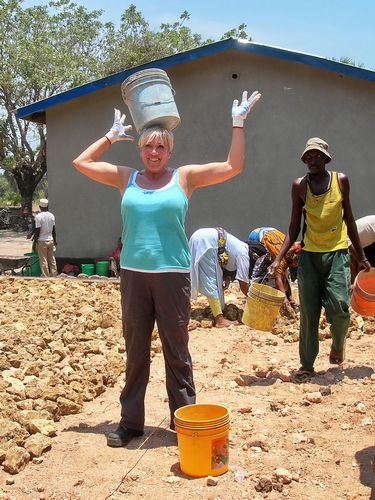 Please contact us if:
you are interested in helping to build a classroom
you are a qualified Primary, Nursery or TEFL teacher willing to volunteer
you are a school interested in linking with Children of Choba Primary and Nursery School
Supporters
A big thank you to all our supporters! You are all welcome to visit Choba at any time!
Hilden Charitable Fund
Kitchen Table Charities Trust
Moat Homes
Jephcott Charitable Trust
Allan and Nesta Ferguson Charitable Trust
Barbara Ward Children's Foundation
Marr-Munning Trust
SMB Trust
St Augustine's Catholic College, Trowbridge
Royal Commonwealth Society, Bath
Eleanor Rathbone Trust
Souter Charitable Trust
Tula Trust
Van Neste Foundation
Sir Michael Uren
Cumber Family Charitable Trust
Community Projects Africa
Mondochallenge Foundation
University College School Junior Branch, London
The Waterloo Foundation
Rotary Club of Bradford on Avon
Communities Rising, an initiative of St Charles Borromeo Catholic Church, Arlington, Virginia, USA
Trevose Golf Club, Cornwall
Wilhelminaschool, Bennekom, The Netherlands
Rockpool Kids - children's shoes
Upstage
Kate Negus Saddlery
Bridgette Anne Smart Fine Art
Delanns Jewels
Sue Wood, Rachel Saville and Paul Mawson
George and Johann Hopf
Paul Lever
Ann Anscombe
Allan Anscombe
Valerie Brandon
Sally Johnson
Karyn and Guy Young
Madi Whitcombe
Becky Whitcombe
Marilyn DiCara
Stephen Walker
Jacqueline Esimaje-Heath
Steven Gee
Gary Martin
Jemma Bartholomew
Debbie Radcliffe
Lindsay Scott and family
Joshua Hurst
Adam and Leah Hurst
Carole Pomfret
Alice Prodger and family
Carly Nattrass
Anna Andreocci and Mario Bianchi
Jacqueline Wraight
Lisa, Melanie and Margaret Mirande
Anne-Britt Karunaratne and Marc
Charlie Norfolk, Lucie Petrie, Frank Bourke, Monica Moore
Amanda Coughlin Blitzer
Mark Walker
Karen Cameron
Francesca Rose Lewis and Mark Whistler
Di Holmes
Chloe Jones and Chris Gallop
Maureen and Ken Scott
Haylie Bush, Suzanne Prothero, Samantha Howard, Kelly Connon, Dan Menter, Chris O'Brien
Neeta and Jag Dhanak
Sally Walker
Suzanne Peters
Jo de Lapuente
Jane Reay Jones
Clare Flynn
Gwen Adshead
Kathie and Phil Hudson-Balilie
Kirsty Badham
John Fritsi
Julie York
Fay Paterson
Warren Bassett
Michelle Fitgerald